Blueberry Crisp is packed with a delicious medley of fresh juicy blueberries, almonds, and oats. Serve it up warm with a dollop of your favorite yogurt or ice cream! If you love blueberries, make sure to try out our Skinny Blueberry Muffins next!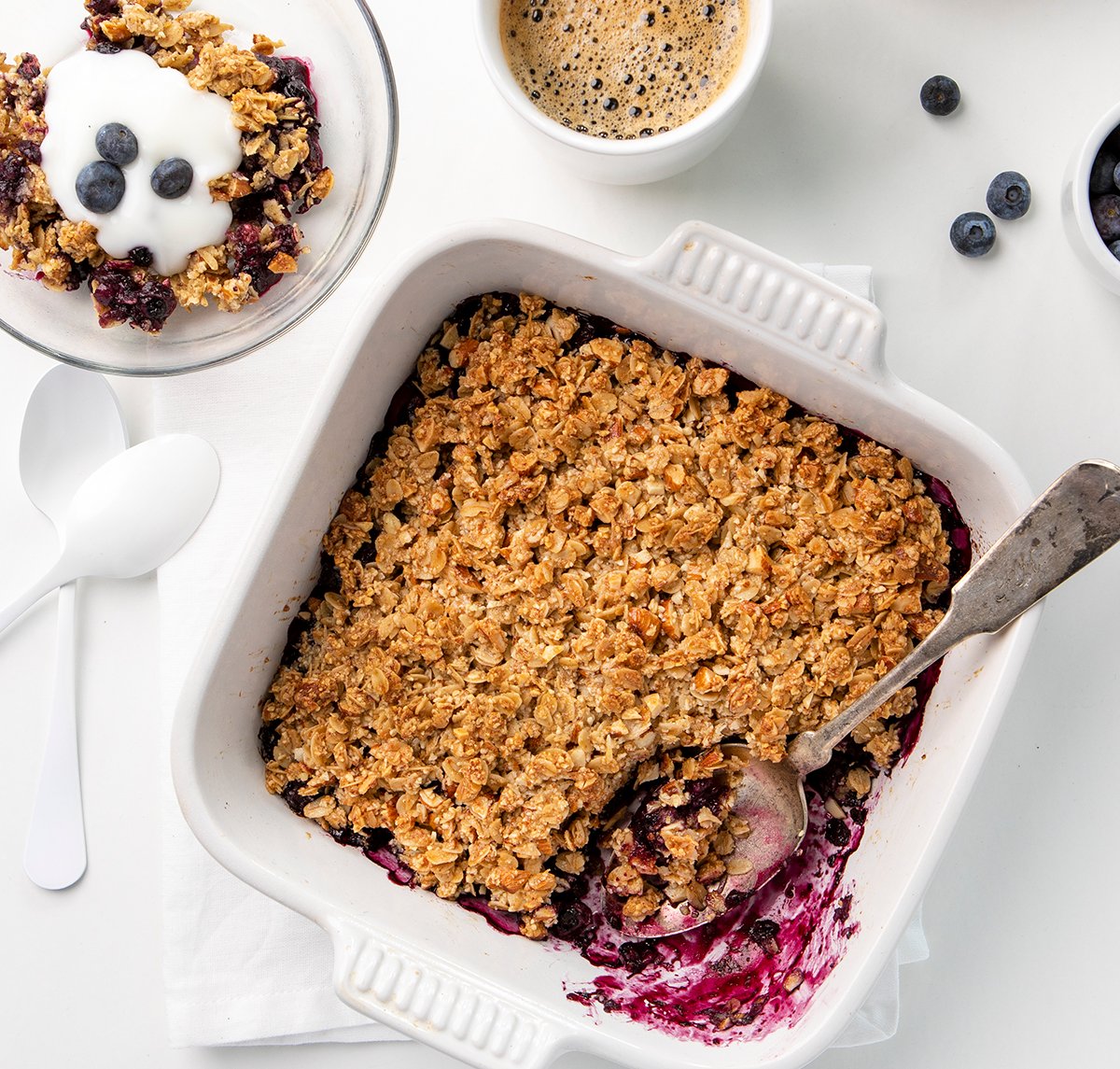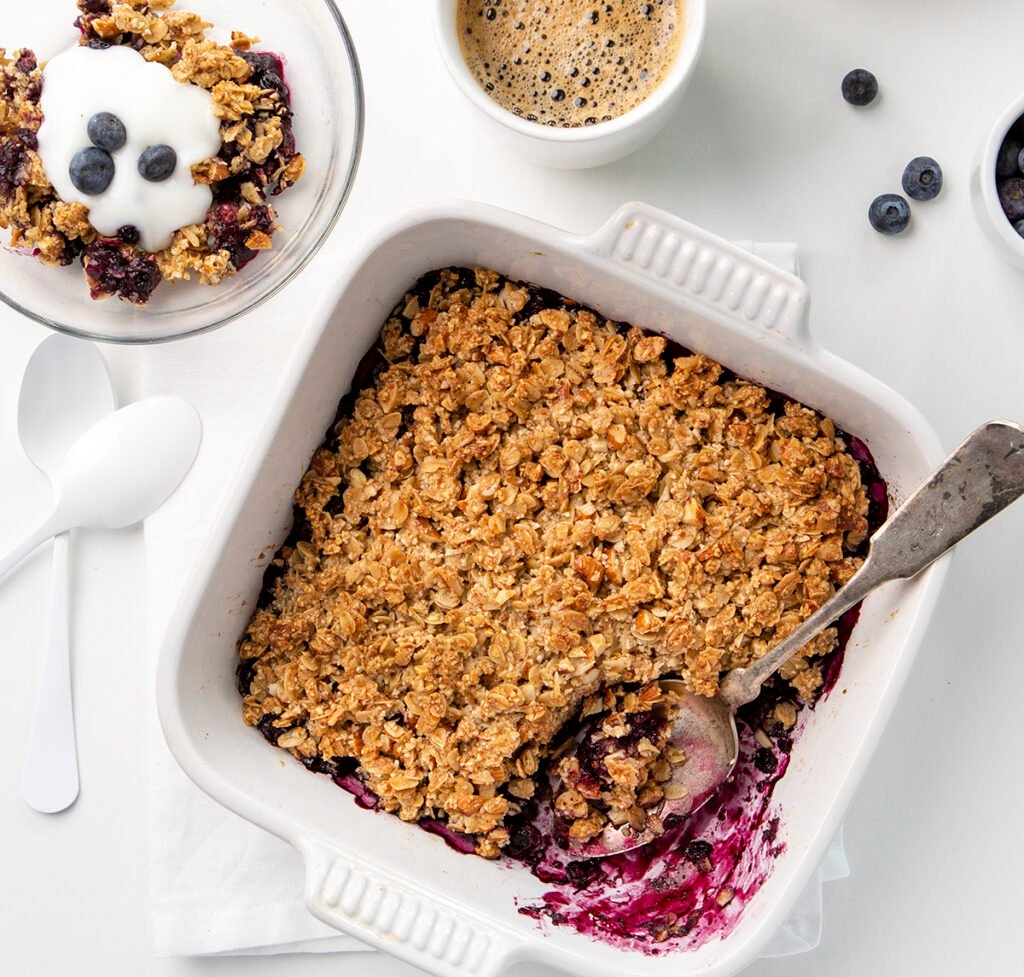 Blueberry Crisp for Breakfast or Dessert?
Blueberry Crisp is a versatile dish that can be served for breakfast or dessert! Either way, you will get the delicious and healthy benefits of this superfood-packed dish. Blueberries are one of my favorite fruits, and for good reason. Blueberries have one of the highest antioxidant levels of any common fruit. So serve it up for breakfast with some yogurt, or as a dessert with some ice cream, and feel good about it.
Nutritional Information
per serving
Nutrition information is calculated using an ingredient database and can vary based on the products used as well as changes made to the recipe. If these numbers are very important to you, I would recommend calculating them yourself.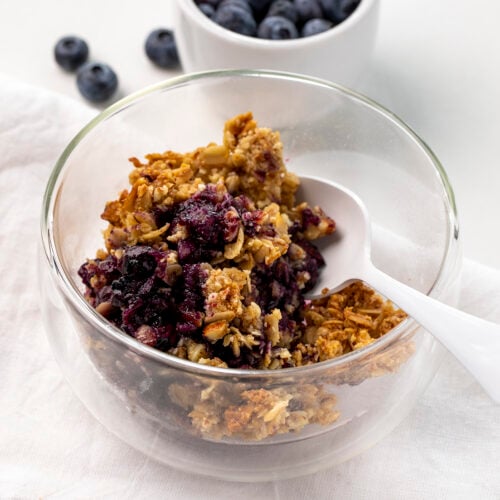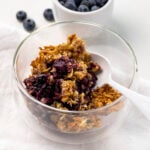 Blueberry Breakfast Crisp
Breakfast doesn't have to be boring with this super nutrient packed, and delicious Blueberry Breakfast Crisp!
Ingredients
4

cups

(592 g) fresh blueberries,

or frozen

1

cup

(143 g) almonds,

divided

1

cup

(90 g) old fashioned oats

½

teaspoon

kosher salt

¼

cup

(79 g) pure maple syrup

¼

cup

(53 g) olive oil
Instructions
Preheat oven to 350°F. Spray an 8×8-inch baking dish with nonstick cooking spray.

Chop ½ cup of the almonds to a small rough chop.

In a food processor, process the remaining ½ cup of almonds until fine, taking care to stop before they turn to almond butter.

In a large bowl, mix together all of the almonds, oats, and salt.

Pour in the maple syrup and olive oil, and stir to combine well until the nuts and oats are fully coated.

Pour the berries into the prepared baking dish.

Layer the crisp topping over the berries in an even layer.

Bake for 40-45 minutes, or until berries are bubbling and the topping is crisp and light golden brown.

Serve with vanilla yogurt.